If your prospects can't call someone and describe your value proposition in one sentence, you're in the right place. Don't worry, most businesses struggle to demonstrate value clearly and I'm here to help.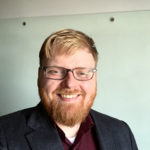 Hi, I'm Andrew Sweeney, the expert marketing strategist behind Sweeney Strategies. My mission is to deliver simple, effective strategies and implementation plans to improve your business' credibility (more trust), positioning (better distinction), messaging (more connection), and sales (more profit).
Services
I show organizations how to:
Demonstrate Value First

Reframe and clearly articulate your value proposition as an investment opportunity.

Build Trust

Show key credibility indicators that make prospects want to work with you.

Build Expertise In-House

Develop reusable processes and assets and take control of your marketing.

Make It Easy For Prospects To Become Customers

Deliver clutter-free landing pages and smooth sale/post-sale experiences.

Measure What Works

Build tools that make it easy to identify where your marketing ROI comes from.
About
I'm a Virginia native and spent the last 12 years working with a mix of mega-organizations (think Fortune 500 & massive government) and small businesses (1 to 50 employees).
My passion for clarity comes from a revelation that happened a few years into my career. Without fail, every organization offers something amazing that no one is talking about.
To me, that's the definition of waste – How anyone lets good work of saving lives, money, relationships, and entire financial ecosystems go unnoticed compels me to take on an advocate role, create a clear voice and message and get that to the people who can benefit the most.
I'm proud to create new opportunities for my clients and love working with people who also value integrity, quality, and creativity.
What Clients Say
Clients call my work well-written, accurate, and easy to understand and that my style is creative, consistent, quantitative, and process-centric.
"Andrew has an infectiously calming approach to challenging business problems."

Government Technology Executive
Contact
Schedule a short call with me to discuss how we might be able to work together: