Sweeney Strategies is an information technology consultancy specializing in Enterprise and Solution Architecture.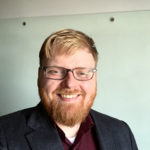 Hi, I'm Andrew Sweeney, the expert architect behind Sweeney Strategies. My mission is to deliver simple, effective strategies and implementation plans to improve your business' credibility (more trust), positioning (better distinction), messaging (more connection), and sales (more profit).
Services
I show organizations how to:
Demonstrate Value First

Reframe and clearly articulate a problem and solution value proposition as an investment opportunity.

Build Trusted Soluitions

Develop solution designs that fit your organization's business needs, desired investment level, and current application portfolio.

Build Expertise In-House

Develop reusable processes and assets and take control of your portfolio.

Make It Easy For Stakeholders To See Trade-Offs & Approve Solutions

Deliver clutter-free diagrams, deliver clear, compelling narratives, and to articulate vivid use-case experiences.

Measure What Works

Build tools that make it easy to identify where your solution ROI comes from.
About
I'm a Virginia native and spent the last decade working with a mix of mega-organizations (think Fortune 500 & massive government) and small businesses. I bring a multi-disciplinarian perspective to tough business problems, and see connections that others miss. I'm good with details, but don't get lost in the weeds.
I'm proud to create new opportunities for my clients and love working with people who also value integrity, quality, and creativity.
What Clients Say
Clients call my work well-written, accurate, and easy to understand and that my style is creative, consistent, quantitative, and process-centric.
"Andrew has an infectiously calming approach to challenging business problems."

Government Technology Executive
Contact
Schedule a short call with me to discuss how we might be able to work together: